Hello lovelies! Our very own Andie Templeton has lost everything to flooding in southern Louisiana. We won't know the exact flood levels until possibly Tuesday, but we are currently guessing water levels are at least 4 ft and the Comite River will not be cresting until some time on Monday morning.
I have put together a go fund me account to help my sister rebuild their life. Scrapbooking is something that centers her, and brings her peace. I want to help her find that in all of this chaos. Losing an entire art studio and every supply is a very devastating blow. Any penny you can spare would be appreciated more than you can imagine.
At this time we are not removing Andie's scrapping items from our shop. Some of these gems may have been on high ground and survived. Until we know more all of her items will be labeled with "POTENTIAL FLOOD LOSS".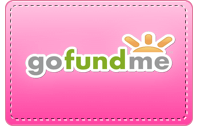 We appreciate all of the patience, and ask that you hang in with us while she picks her life back up and puts it back together.
{hugs}
Maria and Andie